Male
AKC Name: "Maple Hill's North Shore Shorty"
Call Name: "Shorty"
Loves the tennis ball, can catch it with his mouth. Very fast runner and loves to ride in truck, jumps in by himself. Incredible athletic build and shiny coat. His tail from birth; is about 2/3 of the normal size, thus his name "Shorty." Jan 15th, 2006 he is about 60 pounds
Looks the most like Easton, his father. [See Easton]
Shorty has really touched our lives, if we could keep another dog it would be a tough decision between Peanut or Shorty. Very intelligent dog, really likes to follow us around.
View Sibling's Pages
Shorty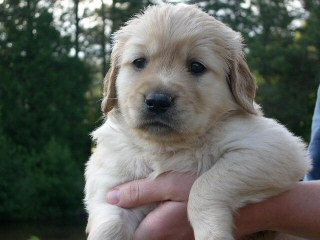 5 weeks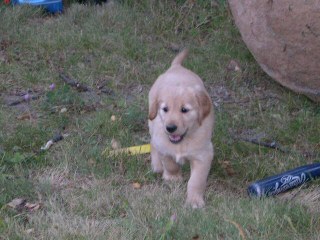 6 weeks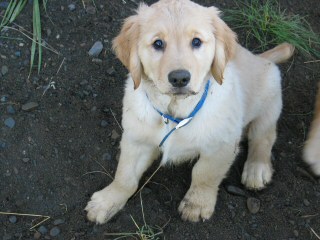 9 weeks, collar now blue, from yellow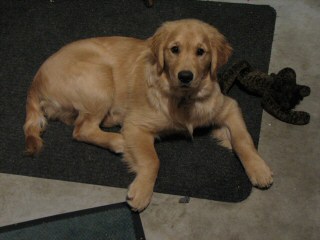 5 months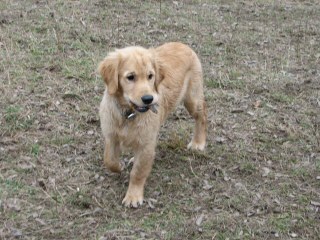 5 months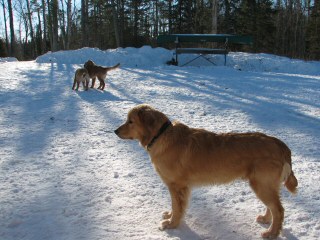 6 months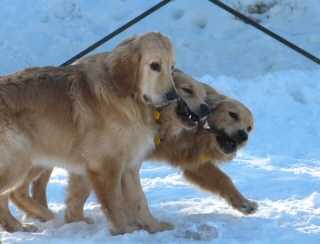 All three boys from Jan 15th, 2006
[ Peanut - Shorty - Vinnie ]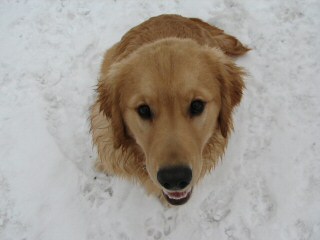 Jan 15th, 2006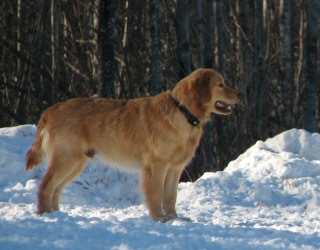 Jan 15th, 2006 about 60 pounds